Combo Brows is a procedure where both the Microblading technique and Powder/shading technique are combined to create an added polish and makeup look with hyper-realistic hair strokes.
Combo Brows works well for skin type from normal to oily. The combination of techniques results in full-bodied brows for those who have patchy or sparse brows.
For someone with very sparse brows, this shading can give the brow more body, while the hair-strokes keep it looking natural.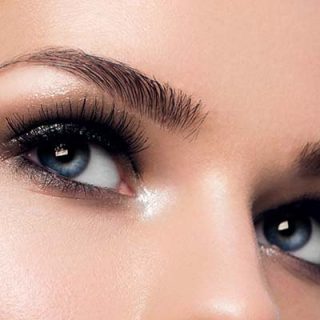 So, what is the combo brows trend exactly? This service is meant to imitate the look of brows filled in with pencil or powder. It is perfect for people on the go and fans of permanent makeup who don't have time to do complete looks in the morning.
This perfect combination of strokes from the front of a brow and at the top to give it an ultimate soft look and to define the arch.
Combo Brows vs. Microblading
Microblading is designed to resemble realistic hair strokes. This procedure is the best for those who have little to no brow hair.
Powder Brow results in giveing your brows a full "powdered look" without having to apply makeup every day.
This is a mixture of the best of both worlds; microblading and powder brow. And this procedure has quickly become one of most popular brow treatment. This is for those who have a little brow hair but also want that fuller look.
Benefit from Modern Brows Trend
Shading is adjusted manually to match your preference from powdery to a more defined pomade reach look. This technique is great for all skin and hair types and for those with no hair at all.
Increase your confidence and immediately change your look with our professional Combo Brows service today!